Diagnostic Medical Sonography
Advanced Technical Certificate (CERTAT)
A Sonography School in Texas
The 43SCH Diagnostic Cardiac Sonography Program prepares individuals for a career as a Diagnostic Medical Sonographer. A registered Diagnostic Medical Sonographer is able to perform ultrasound exams in the hospital, clinic and office setting, under the supervision of a physician.
Complete your application to this program online?
What Will I Learn?
Through classroom study and supervised clinical experience, the medical sonographer learns to perform ultrasound examinations to produce pictures of organs and muscles of the body, using high frequency sound waves. These examination are used to diagnose fetal anomalies, congenital disorders, cancers and benign tumors, as well as other diseases and disorders. Types of examinations include obstetrical, female and male reproductive organs, abdominal, thyroid, and vascular exams, that include color and spectral Doppler. A registered Diagnostic Medical Sonographer may work in hospitals, clinics and physician's offices.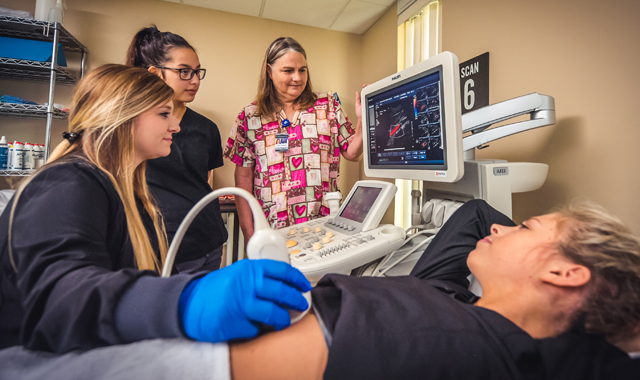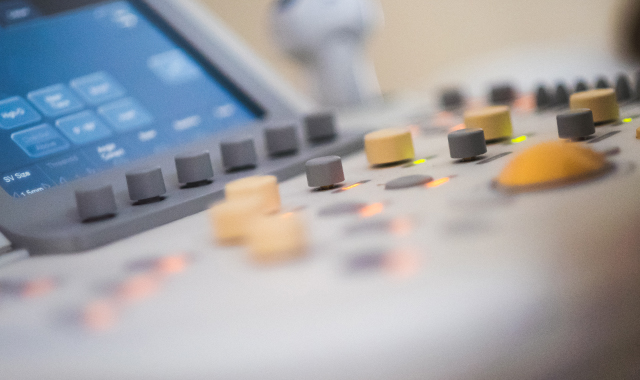 What can I do with this Certificate
The registered medical sonographer is able to work in hospitals, clinic and physician's offices, performing ultrasound examinations.
Degree Requirements
A minimum grade of 'C' must be earned in all courses required for graduation. In addition, a grade point average of 2.5 must be maintained while enrolled in the program. Students successfully completing the program will be awarded the Advanced Technical Certificate in Diagnostic Medical Sonography.

Program Credits: 43
Lecture Hours: 31
Lab Hours: 84
The ATC is limited to graduates with at least an associate's degree form an accredited allied health patient care (Allied Health) program.
Learn more about the tuition and special fees required for this program.
Meet the experienced and dedicated instructors you will learn from as you work to complete this program.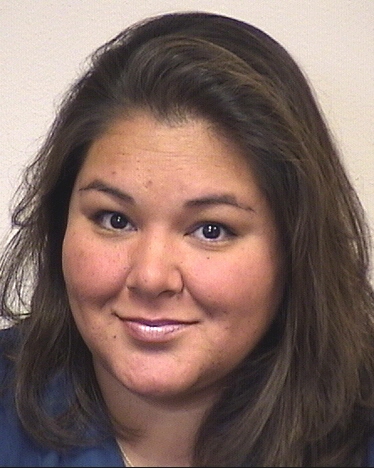 Deena Marie Boland
Instructor I