Health Information Technology (HIT) Degree Program
Associate of Applied Science (AAS)
Overview
Health Information Technology prepares you for entry-level jobs in the healthcare industry at hospitals, physician offices and clinics, long-term care facilities, insurance companies, government agencies and home care providers. You will manage patient health information and records, administer computer information systems, code diagnoses and procedures and prepare healthcare statistics.
What Will I Learn?
Health Information is the data related to a person's medical history, including symptoms, diagnoses, procedures, and outcomes. Health information records include patient histories, lab results, x-rays, clinical information, and notes. Health Information Technology (HIT) is the practice of acquiring, analyzing, and protecting digital and traditional medical information vital to providing quality patient care. HIT Professionals are experts in managing patient health information and health records, administering computer information systems, coding the diagnoses and procedures for healthcare services provided to patients, preparing health-care statistics, and providing continuous quality improvement. HIT professionals are highly trained in the latest information management technology applications and understand the workflow in any healthcare provider organization from large hospital systems to the private physician practice. They are vital to the daily operations management of health information and electronic health records (EHRs). They ensure a patient's health information and records are complete, accurate and protected. You will learn to code, classify and index diagnosis and procedures using ICD-10-CM/PCS, CPT and HCPCS. In addition you will learn data analysis, information technology, standards, revenue and HIPAA.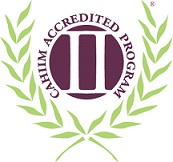 The Health Information Management accreditor of Lamar Institute of Technology is the Commission on Accreditation for Health Informatics and Information Management Education (CAHIIM). The College's accreditation for Associate degree in Health Information Management has been reaffirmed through 2029.
All inquiries about the program's accreditation status should be directed by mail to CAHIIM, 200 East Randolph Street, Suite 5100, Chicago, IL, 60601; by phone at (312) 235-3255; or by email at info@cahiim.org.
The mission of the Health Information Technology Program is to direct students in gaining knowledge regarding the health information management profession and function as entry level information management technicians.
Below is a synopsis of student achievement/outcomes for the HIT program:
| | |
| --- | --- |
| Graduation Rate (2021-2022) | 100% |
| Employment Rate (based on employers who hired HIT students in 2021 -2022) | 85% |
| Student Satisfaction Rate (based on 2021 - 2022 graduate surveys) | 100% |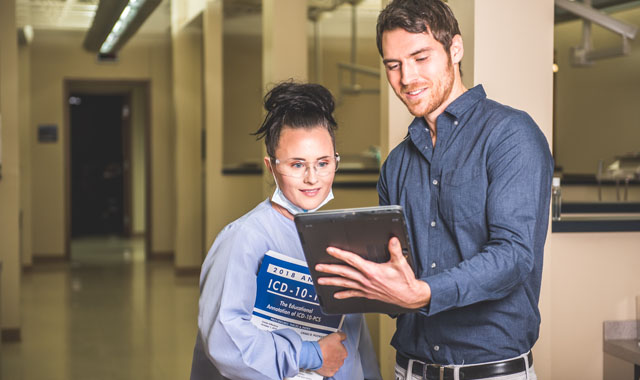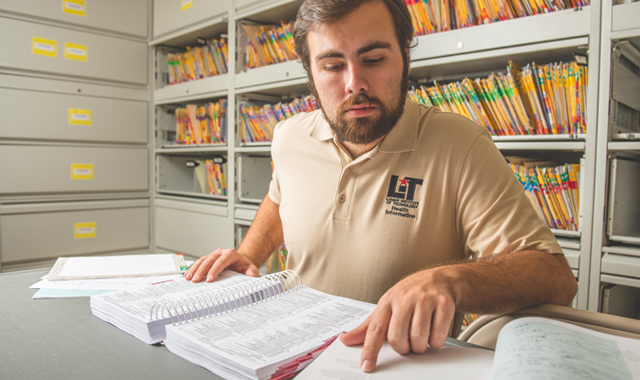 What can I do with this Degree
The Health Information Technology (HIT) degree prepares you to sit for the Registered Health Information Technician (RHIT) Certification Exam. With RHIT credentials you are eligible to work as an acute care coder, supervisor, privacy officer, quality assurance director or cancer registrar, among other roles.

Upon graduation, the Health Information Technology Program prepares students for employment in a variety of different settings and job titles in the healthcare industry including hospitals, physician's offices and clinics, long-term care facilities, insurance companies, government agencies, cancer registries and home care providers. They often serve in bridge roles, connecting clinical, operational and administrative functions. These professionals affect the quality of patient information and patient care at every touch point in the healthcare delivery cycle. HIT professionals work on the classification of diseases and treatments to ensure they are standardized for clinical, financial, and legal uses in healthcare. Health Information professionals care for patients by caring for their medical data.

Constantly evolving regulations and technologies allow for lifelong learning and continuous professional development. As healthcare advances, HIT professionals can expect to be in high demand as the health sector continues to expand. Demand is on the rise at all levels of education and credentialing. Employment of medical records and health information technicians is projected to grow eight percent from 2019 to 2029. The Bureau of Labor Statistics cites medical records and health information technicians as one of the 20 fastest growing occupations in the US. Most new health information graduates with associate's degrees jump right into and earn $25,000 to $40,000 annually. These figures are just averages – many professionals report higher salaries.

Degree Requirements
The courses may be used as academic instruction in working toward the national certification exam. A graduate of the two-year instructional program is awarded the Associate of Applied Science degree in Health Information Technology. Students enrolled in their final term of study are eligible to apply for admission to the national certification exam, which upon passing it, will provide them with the credentials of RHIT or Registered Health Information Technician. This credential represents a high level of achievement and demonstrates proficiency and broad base of knowledge and is their guide to career enhancement, increased salary and greater success in their chosen profession. Several students have chosen to take and have passed the RHIT exam prior to graduation and have accepted their HITT degree as a certified RHIT. The RHIT exam is certified through The Commission on Certification for Health Informatics and Information Management (CCHIIM) which is an American Health Information Management Association (AHIMA) commission dedicated to assuring the competency of professionals practicing HIM.

Program Credits: 60
Lecture Hours: 45
Lab Hours: 58
Learn more about the requirements for this program, including a background check, academic prerequisites, the cost and a typical weekly schedule.
Learn more about the tuition and special fees required for this program.
Meet the experienced and dedicated instructors you will learn from as you work to complete this program.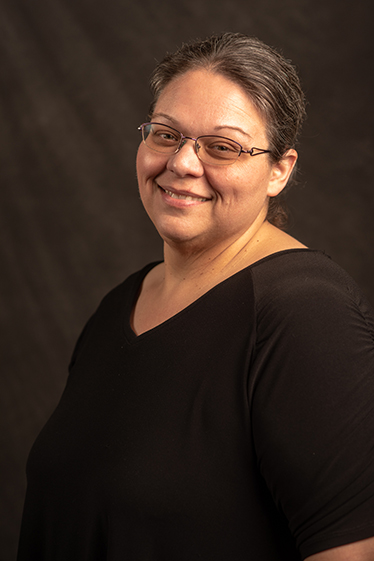 Staci Marie Waldrep
Program Director