Calendar of Events and Trainings
Teaching & Learning Center
LIT's Teaching & Learning Center has been busy this year! See below for our previous and upcoming events.
Friday, September 15, 2023 – Special Speaking Event with Damon West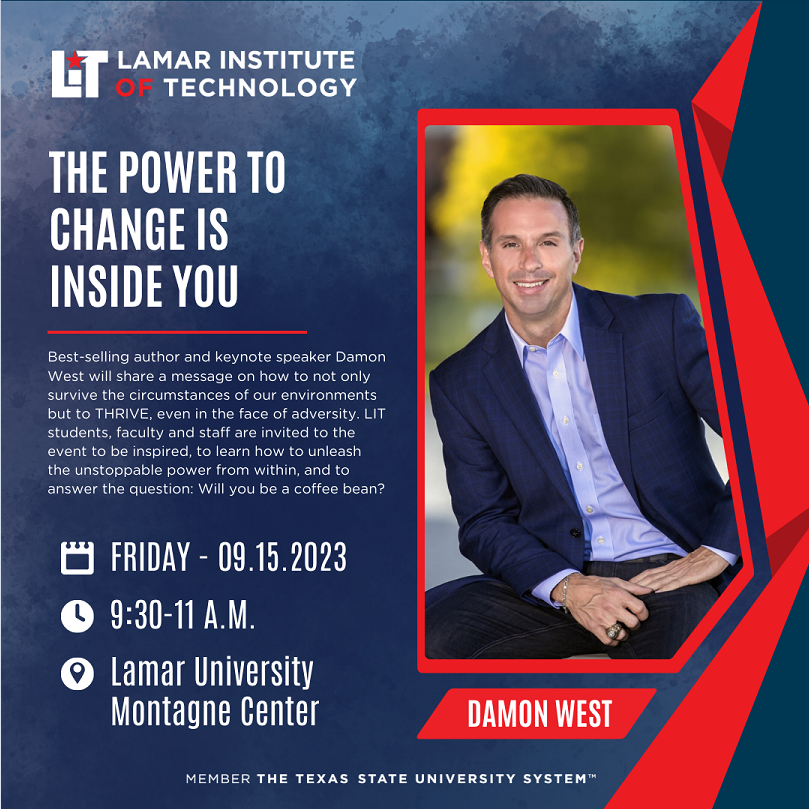 Fall 2023: Manager Training Series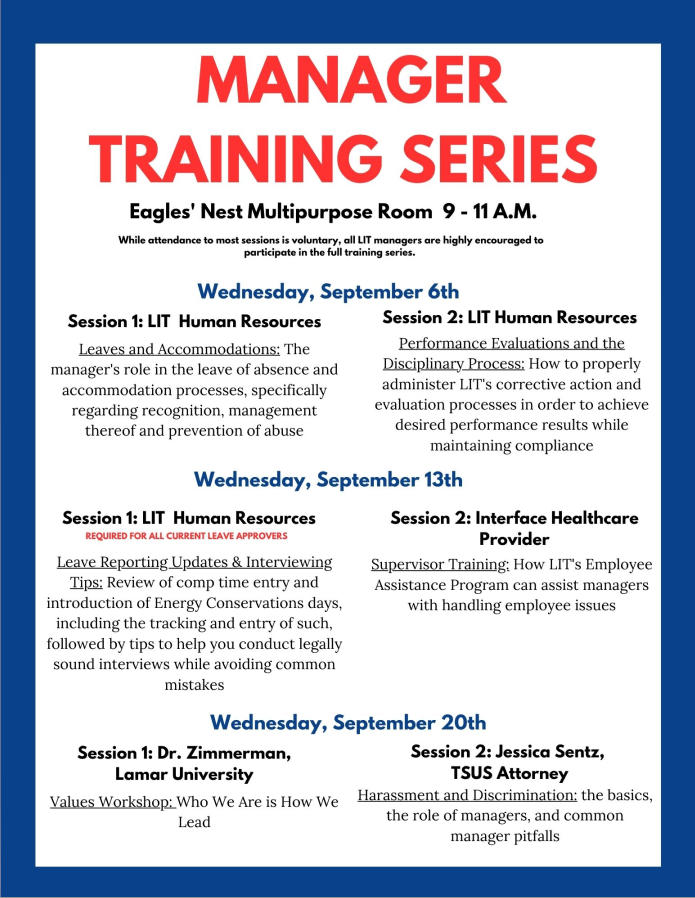 Fall 2023: LEO Training
Faculty learned how to navigate and properly use LEO to ensure optimal performance for their classes.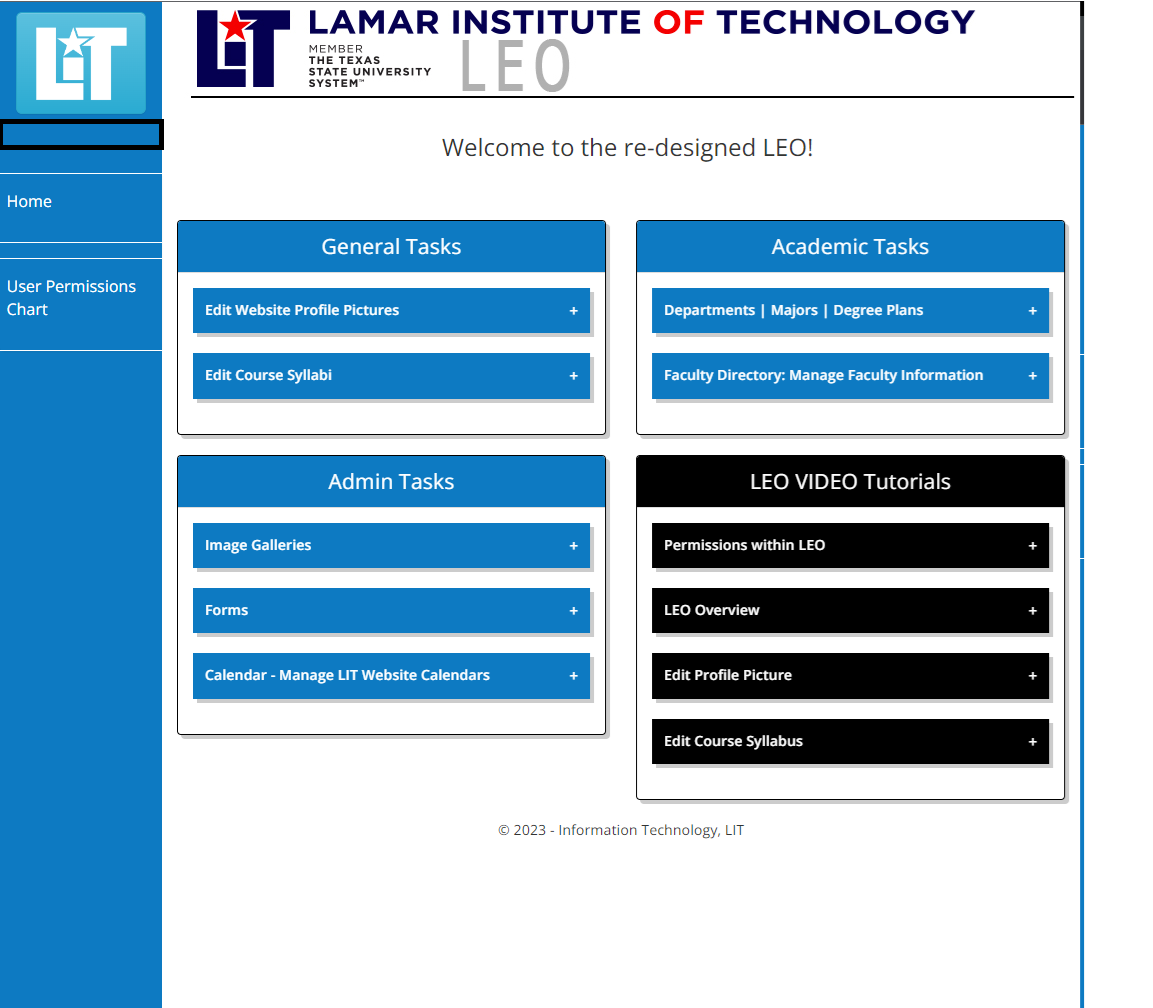 Fall 2023 TLC Workshop: Empathetic Communications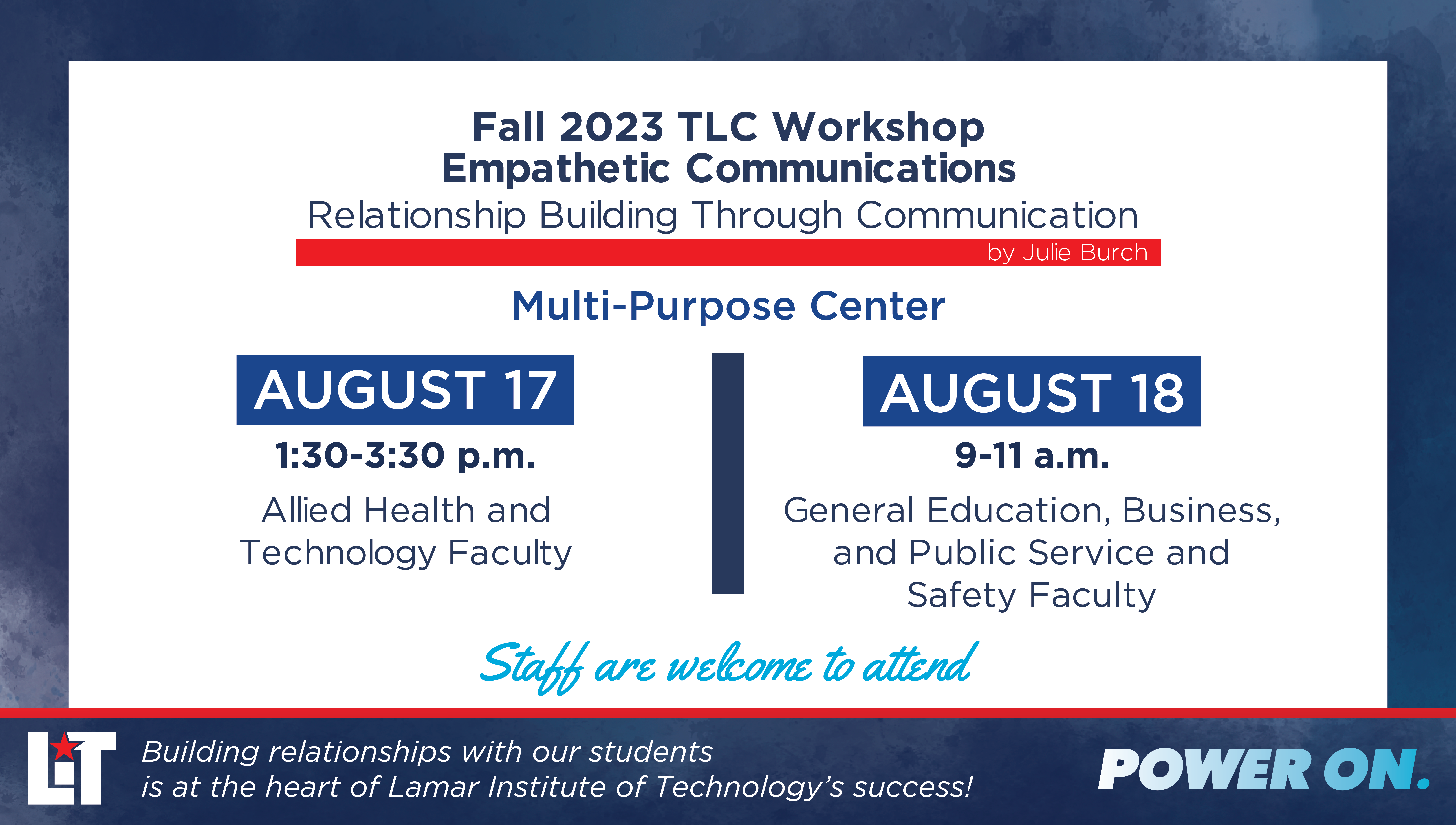 Fall New Faculty: Meet and Greet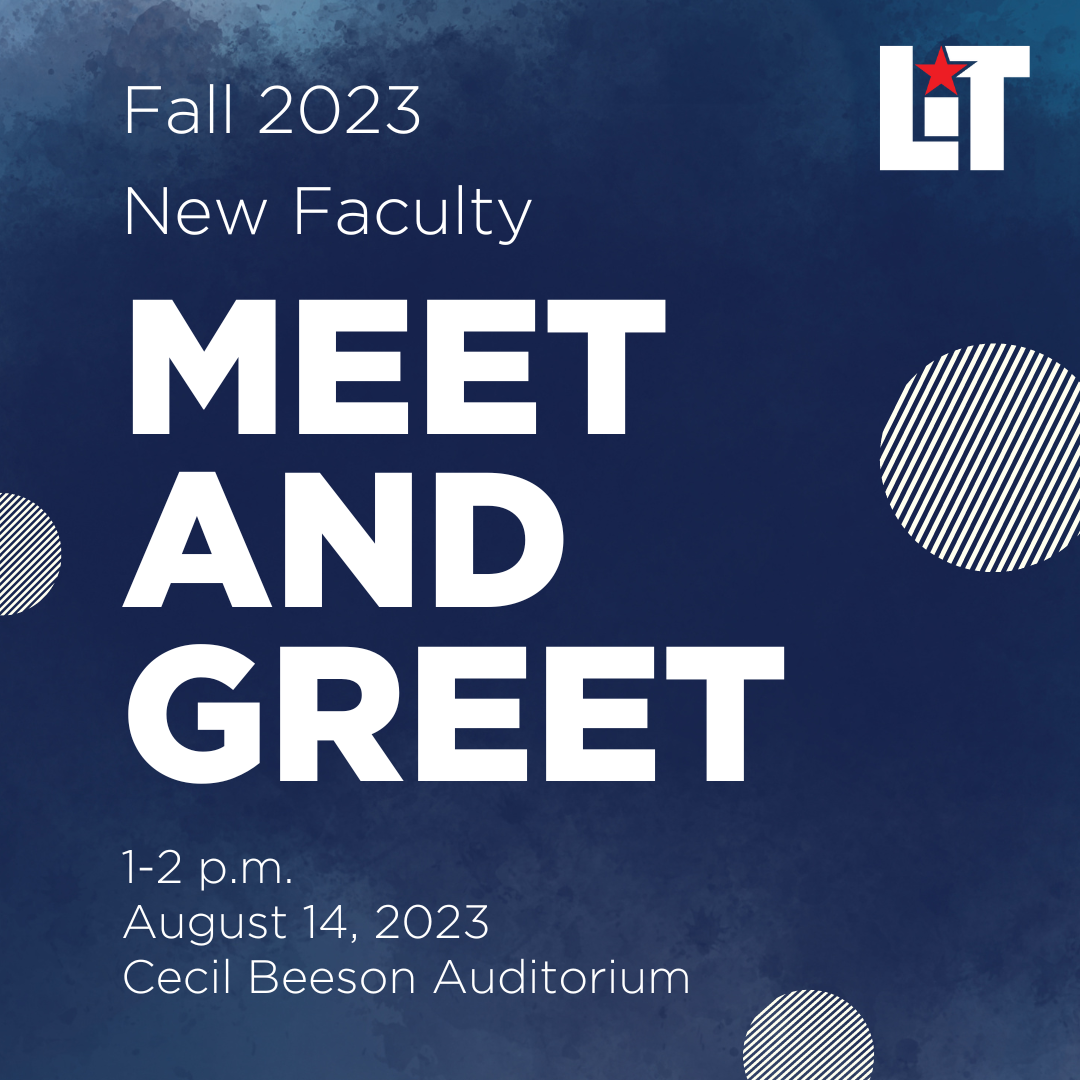 Fall 2023 Convocation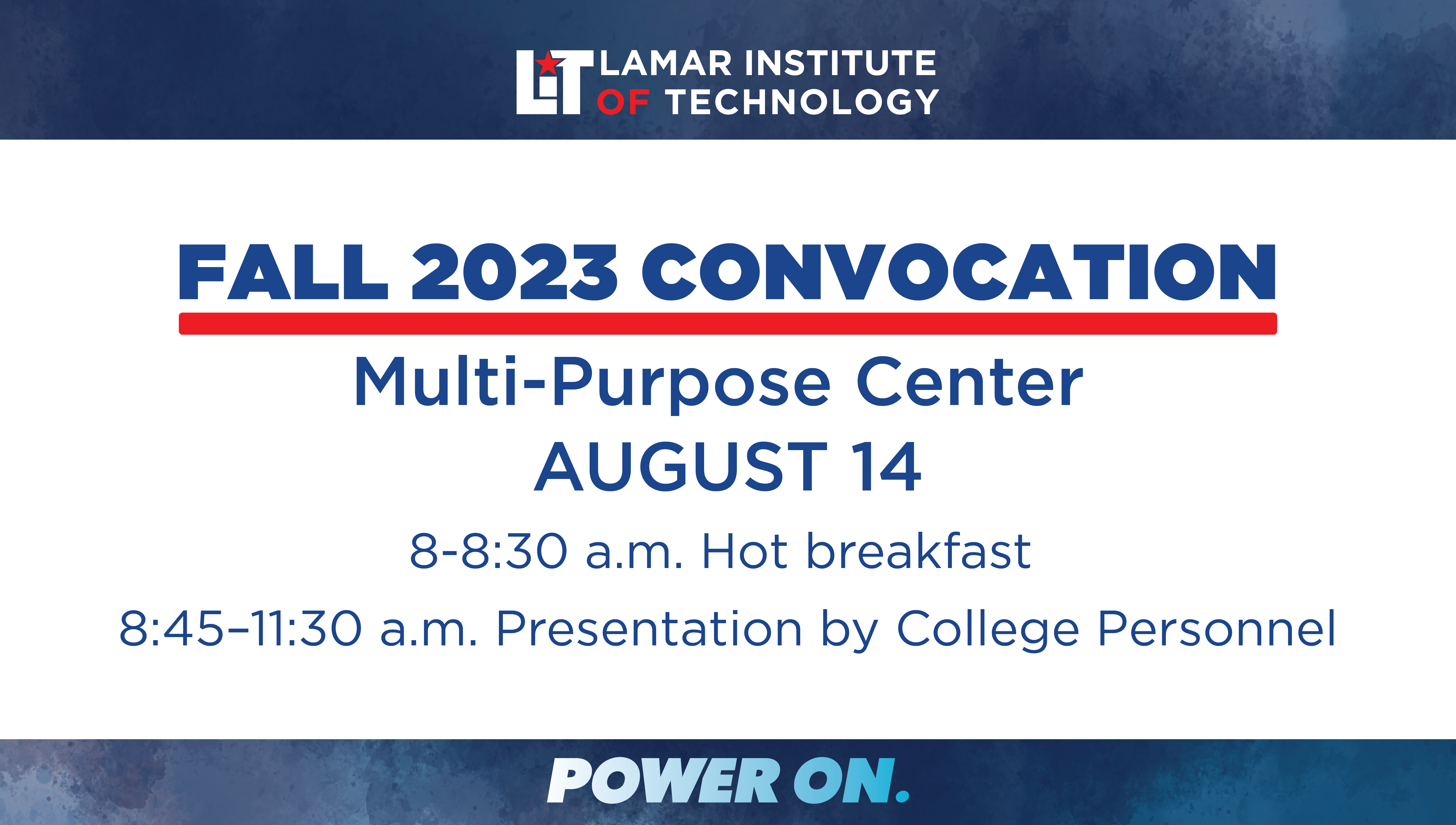 Spring 2023 Professional Development Day (PDD)
LIT hosted another incredible PDD during Spring 2023, during which our keynote speaker was the eloquent but relatable, Homero Bayarena with FranklinCovey. Mr. Bayarena provided an overview of FranklinCovey's timeless The 7 Habits of Highly Effective People. He then drilled-down into Habits #1, #2 and #7 during our afternoon sessions.
There were other afternoon sessions to choose from, including special guest presenters: Jacob Spradlin from Sam Houston State University, Wanna Thompson with Interface, and Angela Bryant from VOYA. See HERE for the complete listing of breakout sessions.
Spring 2023 Convocation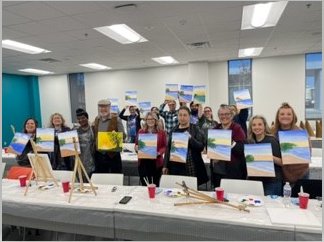 TLC heard our faculty and staff and brought back the Celebration to Convocation! We kicked-off the day with dynamic (and funny) keynote speaker, Julie Burch, who asked, "What do handcuffs, tiaras and Mardi Gras masks have to do with customer service?" during her presentation, Exceptional Service.
The Convocation Celebration did not stop there as our employees were treated to chair massages and Painting With(out) a Twist sessions, in addition to our other, fabulous breakout session presenters, found HERE.
Fall 2022 Professional Development Day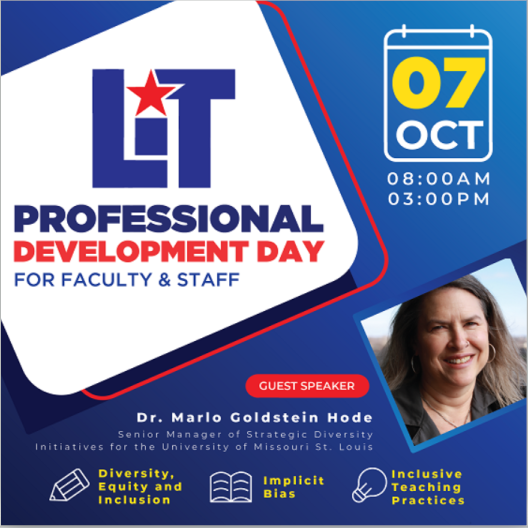 Fall 2022's PDD was jam-packed with information, so LIT's faculty and staff had a very busy day.
Our keynote speaker was Dr. Marlo Goldstein Hode, who spoke on The Who, What, Why of DEI. Dr. Goldstein Hode then spent the remainder of the day with only faculty as she did a deep dive into Implicit Bias and Its Impact on Student Success, including workshops on The Ref Model of Inclusive Teaching Practices.
LIT's staff participated in various breakout sessions, found HERE.
Fall 2022 Convocation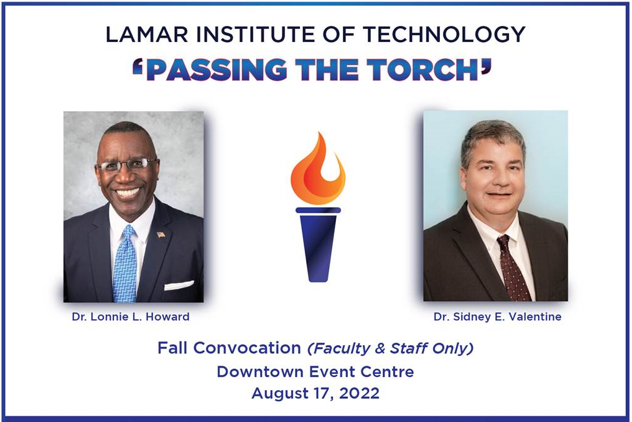 LIT said a heartfelt goodbye to Dr. Lonnie Howard and welcomed its newest president, Dr. Sidney Valentine.
The day was filled with exciting presentations, including keynote speaker, Elizabeth Mosser-Knight from Harford Community College, who presented Creating an Atmosphere of Belonging: It Takes All of Us.
Our faculty and staff finished out the day with on-campus breakout sessions, shown HERE.